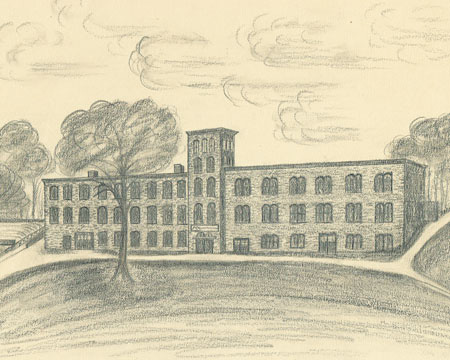 Preferred Print Solutions has evolved from our original company, Berkshire Business Forms, Inc. My father, John S. Linton started our business in the mid 1950's on 14th street in Manhattan. In 1963 he purchased the historic Summit Knitting Mills in Philmont, NY and moved the manufacturing out of New York City.
During the 1970's and early eighties we also had a southern print factory located in Tallahassee Florida. In 1985, we purchased a former skating rink outside of Hudson, NY  and consolidated both factories' manufacturing capabilities at that the new location.
Our many years of knowledge in the printing industry, means we have the ability review  your products needs determine what is preferred  printing technology that best fits our customer needs. This creates a print solution for our customers that is the most cost effective and time efficient.
We serve a wide range of industries including: government agencies and state & local municipalities; insurance companies; manufacturers; financial service providers; non profit agencies; colleges and universities and distributors.
Jeff Linton is the president of Preferred Print Solutions. He received his degrees from Tallahassee Community College and The Sage College of Albany, NY. Jeff has worked in all areas of print production from graphic design to bindery/packaging; his production experience has helped him throughout the years to develop cost effective print communication campaigns for his clients.